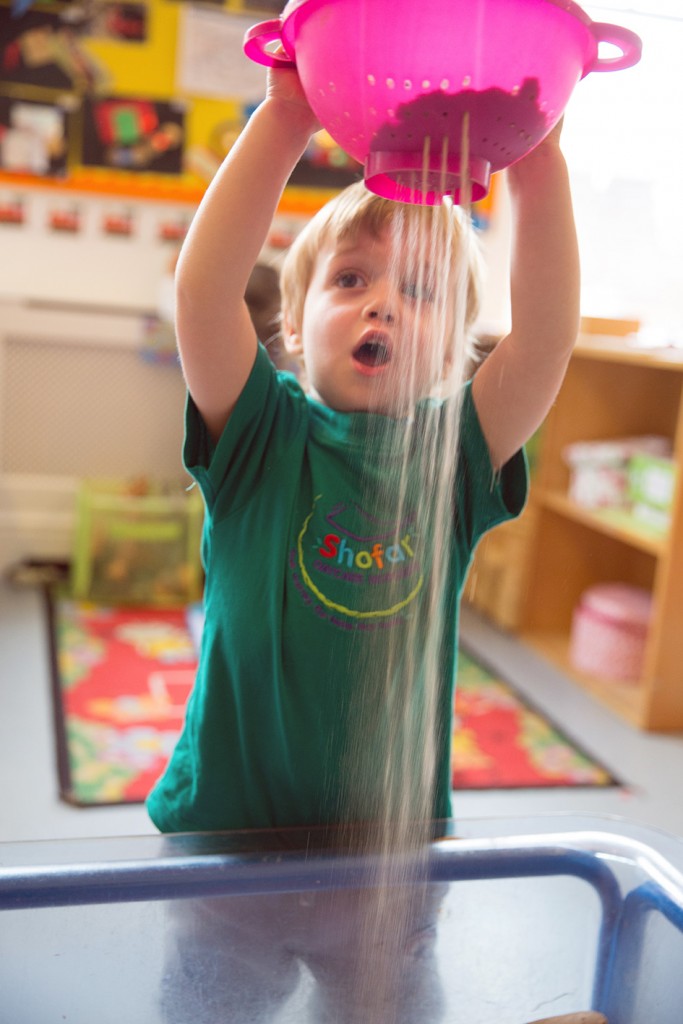 Tamar (Palm) Younger Pre-school Class –
Age range from around 30 months to 42 months.
Our Tamar class shares one half of a large bright and open dedicated space for our younger pre-school group, connected by a divider to the Rimon class.
The children have access to lots of lovely equipment and resources that stimulate their learning in all the seven areas of learning in the Early Years Foundation Stage, including a home corner, book corner, sand tray, small world area, trampoline and graphics area.