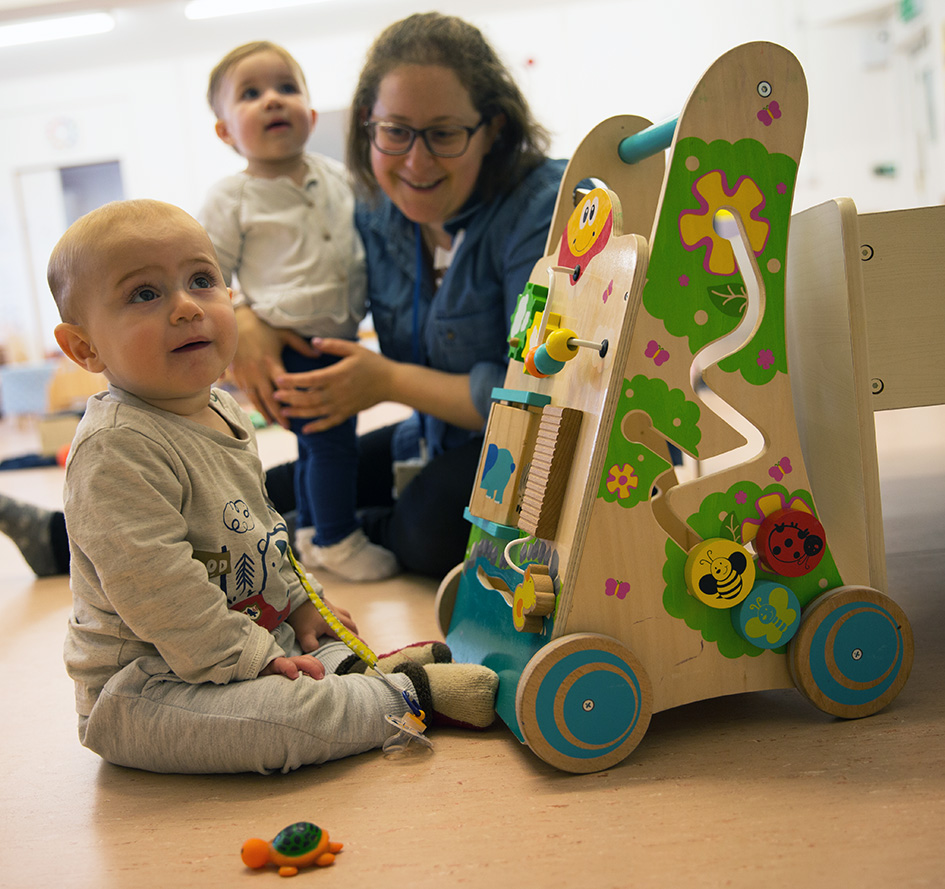 Te'enah (Fig) Baby Class –
Age range from around 6 months to 18 months
Our Te'enah class are on the middle floor area, a beautifully bright and open space which is adjacent to three dedicated cot rooms. Each baby has their own designated cot which allows us to follow their individual home sleep routines.
Our black and white room is another lovely area which is great for early stimulation and learning. We also have a stimulating sensory room in which the babies and toddlers love to play.