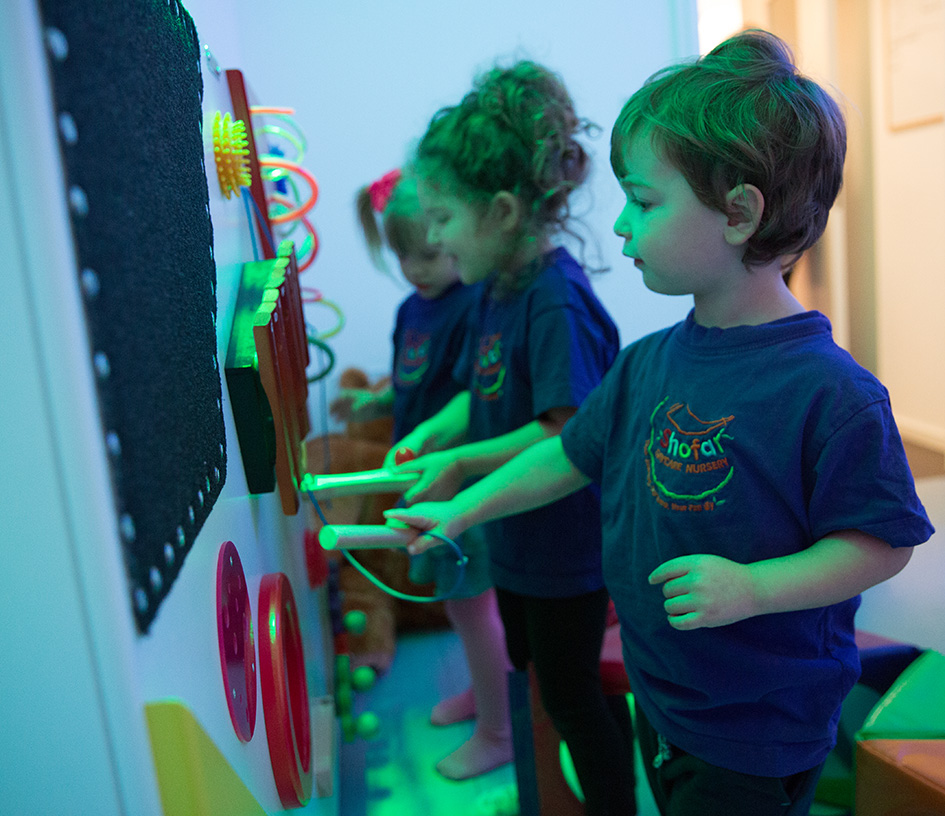 Rimon (Pomegranate) Older Pre-School Class –
Age range from around 42 months to 59 months.
The Rimon class is situated next to our Tamar class and the children can move between both rooms. Our loft space and cosy area are one of the main features of this space which is large and bright and has a wealth of lovely resources.
Both classes have a shared outdoor space and we often go for walks and picnics around the wonderful woods and fields that surround are huge site.