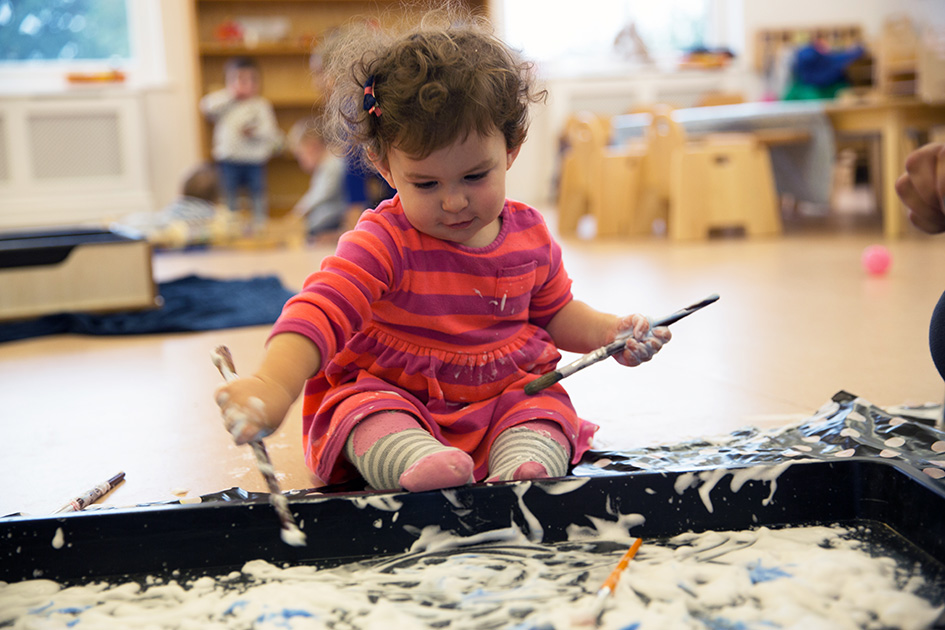 Gefen (Vine) Toddler Class –
Age range from around 19 months to 30 months
Our Gefen children are situated on our top floor, which is a lovely big open space. There is a climbing frame, book corner, home corner for role play, construction toys, small world play, sand, water, painting and lots of other toys and activities for our toddlers to enjoy.
We have a dedicated outside area just outside our front entrance which is shared by Te'enah and Gefen and we often go for walks and picnics around the wonderful woods and fields that surround our huge site.