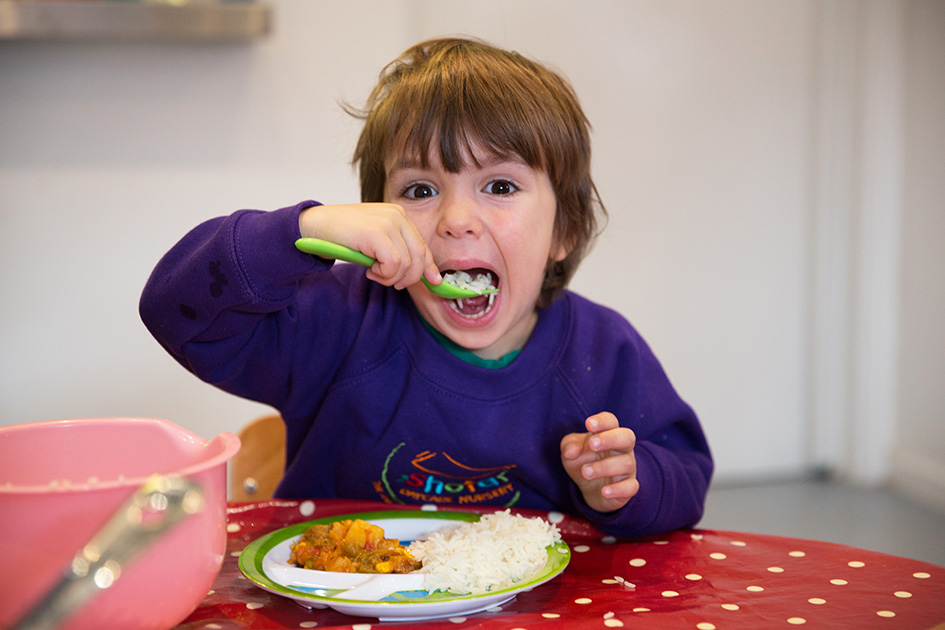 Our menus rotate on a four weekly basis.
Examples of our menus: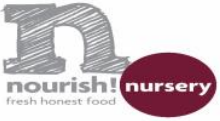 Nourish! nursery foods provide a nutritional start for a healthy life!
Much research has been done regarding the link between concentration and attainment. It is therefore important that the nutritional content of the foods is high, and that it is food that children will want to eat. Working with a consultant nutritionist, our menus are designed to ensure a wholesome and nutritionally-balanced meal.
About Us
Alan and his team at the Strudel Cafe have been preparing nursery meals for 10 years, delivering to nursery schools around London. Alan, as a father with two boys, knows the importance of children having a good meal during the day, which children enjoy.
Meals
Meals are cooked using good quality ingredients. Our meals follow the guidelines issued by the Caroline Walker Trust (the standard to which most local authorities apply to their schools). We do not add salt or artificial additives to any of our dishes. No sugar is added to the main meals and in desserts we strive to minimise the inclusion of additional sugar. Our meals are free from hydrogenated fats. Each meal is designed to provide a balanced portion of protein, vegetable and slow-releasing complex carbohydrate.
Children's differing dietary needs, such as food intolerances and allergies, are all considered in the preparation of the meals and can be catered for separately.
Eating together
Our menus are also designed to encourage independent eating. Lunches, comprising a main meal and a dessert, are served at the table. This creates an atmosphere of eating together as a community and reinforces the enjoyment of sharing a meal with others around a table.
The menus change regularly to ensure a variety of well balanced and appetising dishes, whilst providing established favourites that we know the children will love.